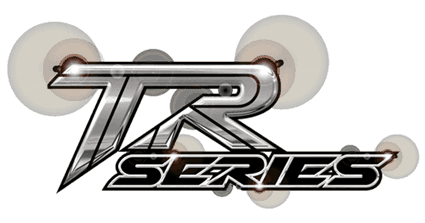 STEPHENS TUNNEL RUNNER 15
Stephens Tunnel Runner 15 are the boats from where the Stephens legend was born! TR15 is the class racers choice for the 4.2 or 5.0 LTR circuit and drag racing boats. They are available in Stage 1 or two and turnkey packages.
Please call for a price and we can discuss your needs and requirements on a turnkey package.
Ideal way to get in to speed boat racing "Stephens boats, we build excitement!"
* * Finance Available To Approved Applicants * *
NOTE: PHOTOS ARE FOR ILLUSTRATION PURPOSES ONLY
Usage – Racing application only
Hull Material – Strong, Multiaxial constructed fibreglass
Hull – Mono
Length – Metres 4.57
Length – 15 Feet
STANDARD FEATURES:
Fully hand laminated hull and deck in 3 solid colours
Deck glassed joined to hull using multi axle and csm cloths with foam core and balsa in fore deck
Anodised aluminium gunnell strip with pvc insert
Flowcoated interior finish
Competition race skeg with competition barrel
Competition race fin drop through
3 piece polished marine grade high tensile alloy cavitation plates
Propeller shaft hole bored
Polished log assembly with gland and seal
Alloy erosion plates with stainless steel bolts
1" rudder gland fitted
Stainless steel bow eye and ski hooks
4 drain plugs
As per Stage I plus the following:
STANDARD FEATURES:
Competition chrome rudder with 1" hardened shaft
Chain and sprocket steering system with engine bearer mounted competition pulleys with stainless 5mm cable, 1" quadrant, 1" through hull gland, safety collar and polished rudder support
Competition steering wheel with 9" post, shaft, nut, key, bearing and wheel adaptor with cable clamps
Polished log assembly with gland and seal
Foot adjustable cavitation system with 5 turnbuckles (for the 18ft), spring return assembly, bar and pillow blocks, crank arm, transom seal, control rod bearer mounted keepers, 3 piece polished marine grade high tensile aluminium cavitation plates
Driver race seat in 3 colour marine vinyl with mounts